Dual channel voltage/Current and temperature logger webfrontend on Raspberry Pi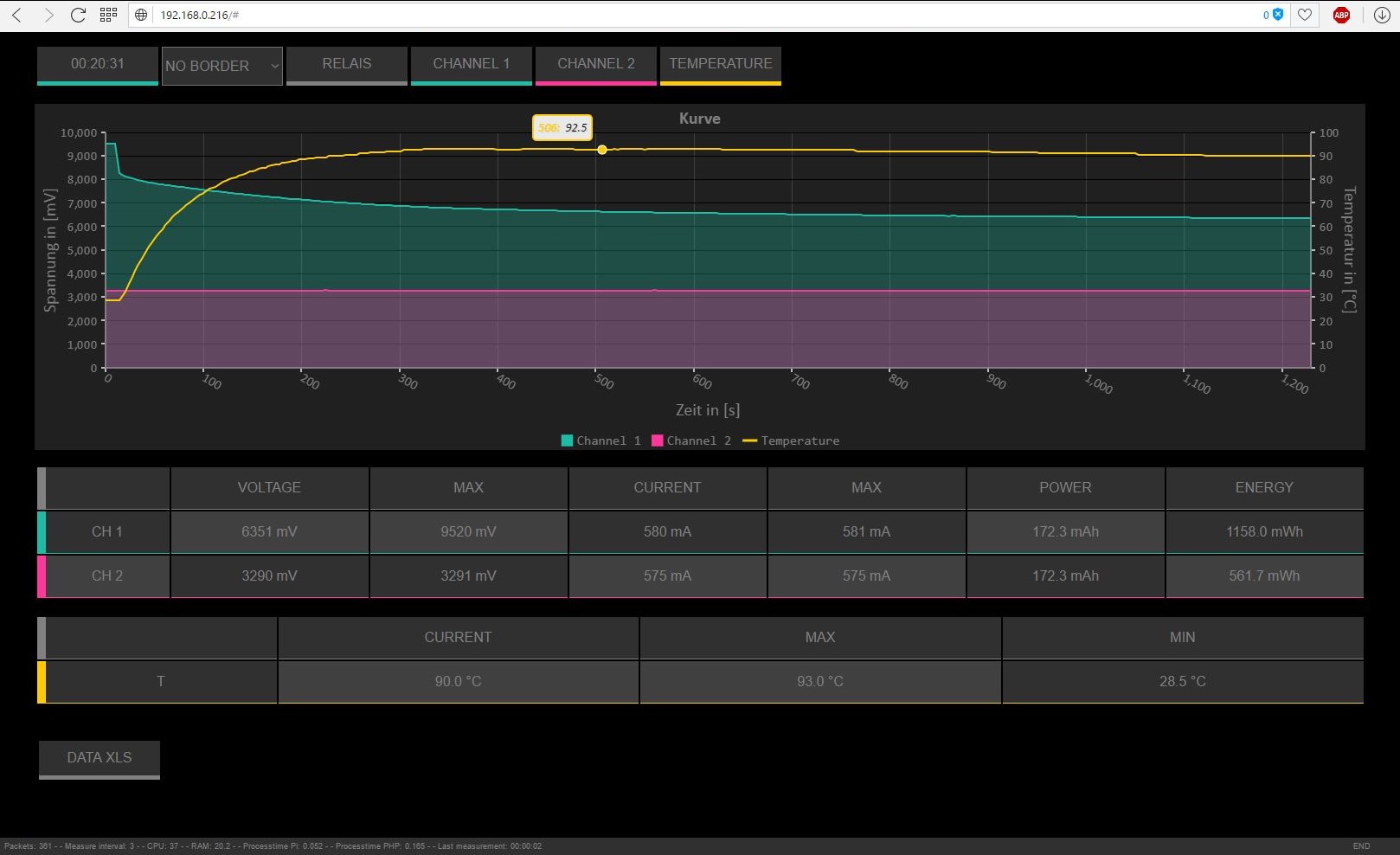 This is a project to monitor and log two channels of voltage and current and one channel of temperature. It runns on a Raspberry pi with a nice webfrontend. Its purpose is to measure systems like DCDC converters or battery capacity over a longer period.
The data is updated dynamically.
---
Blog with map system





A custom blog system. It features:


Back end:

Add entries via webeditor or mobile Android app
Fully integrated Android Push Service

Includes GCM (Google Cloud Messaging)

Get a notification if someone posts a comment
Get a notification if an error occurs

Android App

Take pictures and edit text
Directly upload to blog
Choose location manually via map or with GPS
Get Notifications

Webditor

Picture upload with preview and size information
Rotate and scale picture
Multiple pictures per entry with thumbnail preview
Clickable map for location selection
Resolve address from GPS coordinates OR
Resolve GPS coordinates from address

Administer all comments
User admin panel
Entry text supports HTML
and more...

Front end:

Embedd Youtube videos
Directly link the entry to a map marker
Support for login-dependable content filtering

Entries can be tagged to be hidden for guests
Hide entries that are still being edited
Entry viewability is colorcoded for the admin

Map marker popups show head text, address and a link to the entry
Mini worldmap shows location on map, generated in realtime
Simple and efficient navigation with page-buttons
Complete user-based comment system

Add comments
Edit or delete own comments
View list of all own comments

Realtime weather and currency display
Complete PHP based, nice login system
Logging who viewed the blog
Several pictures per entry
and more...

Services:

Android Push Notification via GCM
OpenStreetMaps
OpenWeather
TheMoneyConverter
mySQL
---
Linux MPD Web Interface

One main purpose of the Raspberry Pi is its use as media centre. I wanted to use it as a headless system with the possibility to control it from anywhere including smartphones. A web interface is the most universal solution. I therefore set up the MPD (Music Player Deamon) on the Pi and constructed a web interface. There are some solutions already available but they mostly run commands by reloading the entire page. I wanted to have a static page and process the commands in the background. The Interface consists of a bunch of JavaScripts and PHP scripts that run on an Apache web server on the Pi.
Still under development, especially the optics.
---
University App Website

I developed an Android app for the University of Applied Sciences And Arts in Hannover. It was so successful that it became the official University app and I also made a Website for it.
It includes server logistics ans a brief GUI for an anonymous statistical surveillance of the app.
---
| | |
| --- | --- |
| Gearloose website | This website as such is also a project. I wrote several PHP scripts (and in the old version Javascripts, the new one is Java-free) that are used to automate content presentation and linking. For example the "next" and "last" buttons are generated by a PHP script. The private login page is a high end login system that supports users with folder permissions. |
---
BACK TO PREVIOUS PAGE