This is the project I made as a final work to my two year study of electrical engineering (state certified engineer). I got a 1 (A) for it and was finished one semester early. It is a test utility that can test motor encoders.
After my prototype was finished I worked for a firm for who I developed it further and produced a small series. It is now used in the industrial production and quality assurance.
The work for my graduation consisted of the prototype, a 50 page theoretical document and a user manual.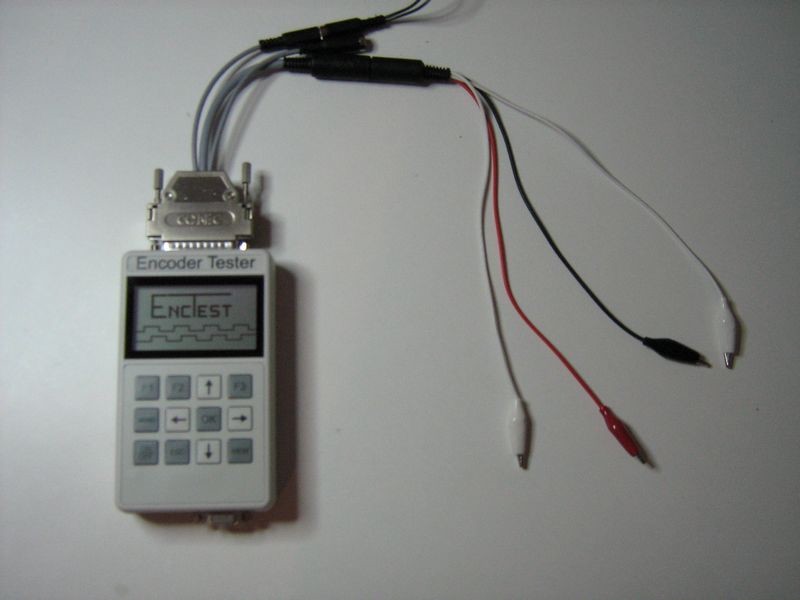 This is an encoder module mounted on a DC motor.