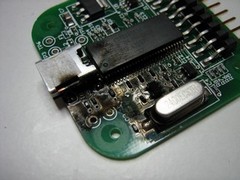 After I had a little mishap with my Saleae Logic that ruined the analyzer and parts of my PC it was clear that some galvanic protection needed to be implemented. More pics
here
This ultra compact device is a 7/8bit logic insulator for the Saleae 8bit Logic. As one line is needed for a supply voltage I simply used one of the 8 channels in order to use the original 9pin cable. However with just a slight modification one could add an extra voltage cable and make all 8bits available.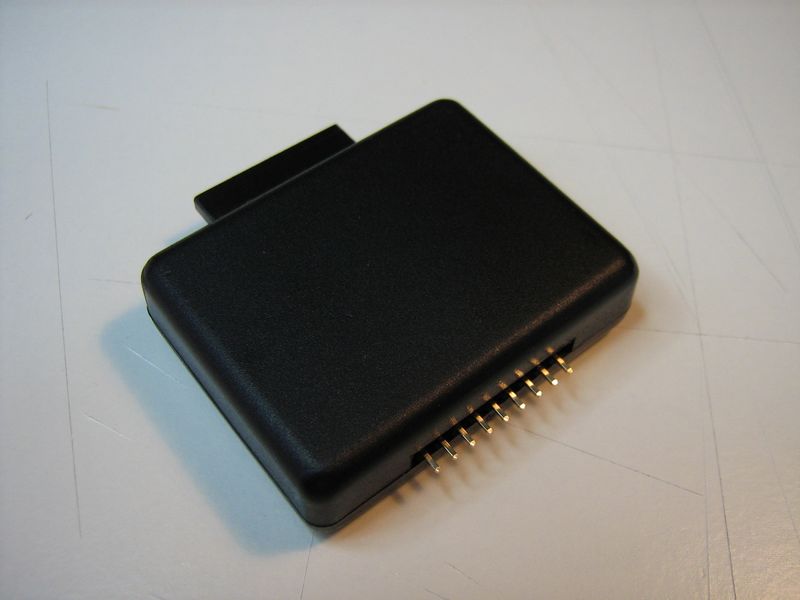 It plugs directly into the Saleae Logic. The purple cable next to the grey ground is the supply for the non insulated side.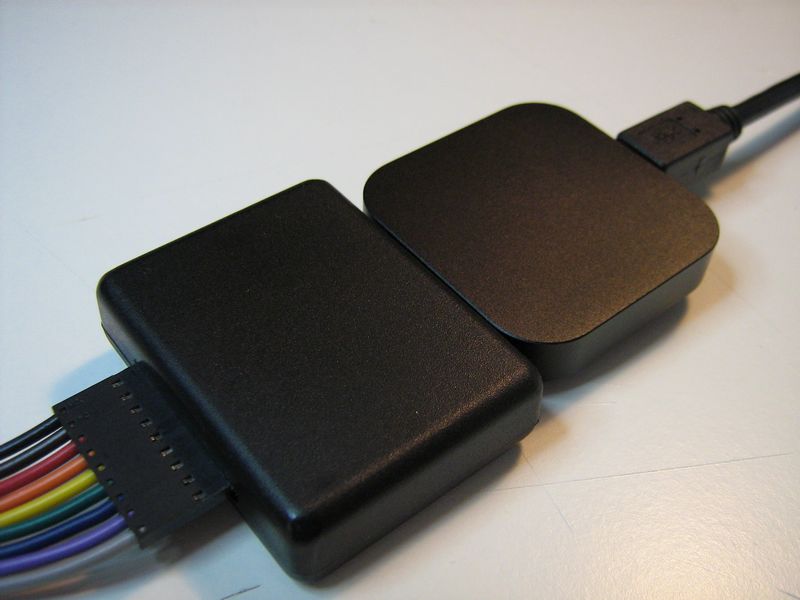 The bare PCB.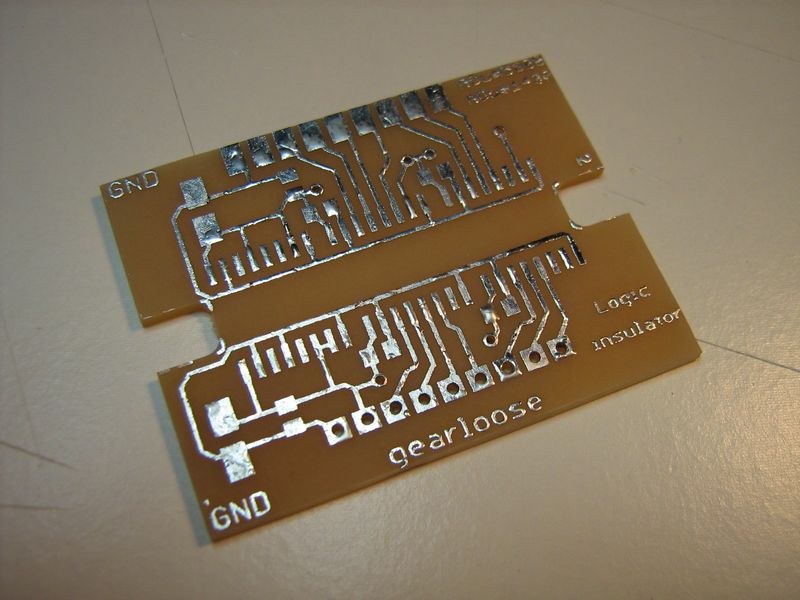 To do the trick two Analog Devices ADuM1400 were used to insulate 4bits each and the ADuM5000 provides the supply on the insulated Logic side.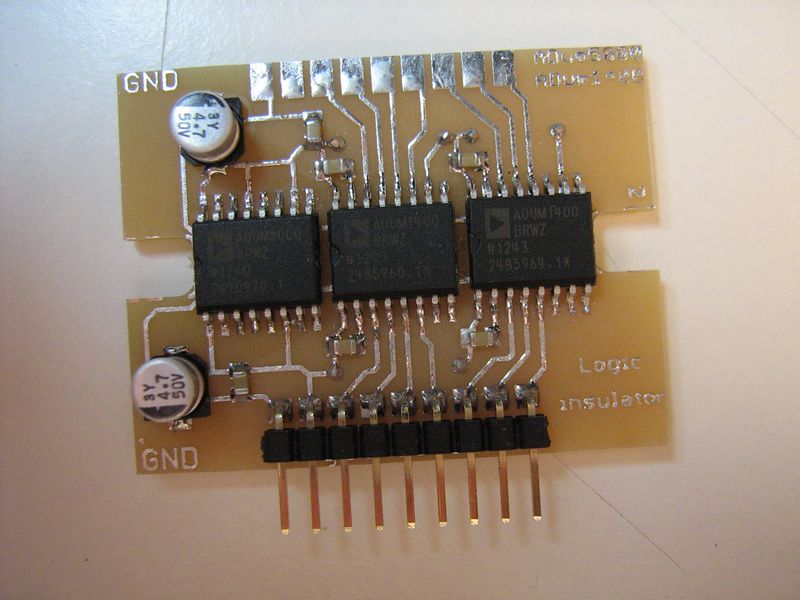 All is neatly packed into a tiny case that plugs directly in between the Logic and the 9pin cable. The 9pin jack is simply stuck into the case with the super strong JB Weld. For better placement I milled a little flute in the case where the jack fitted in tighty. Then I drilled 9 little holes for the pins and filled it with JB Weld.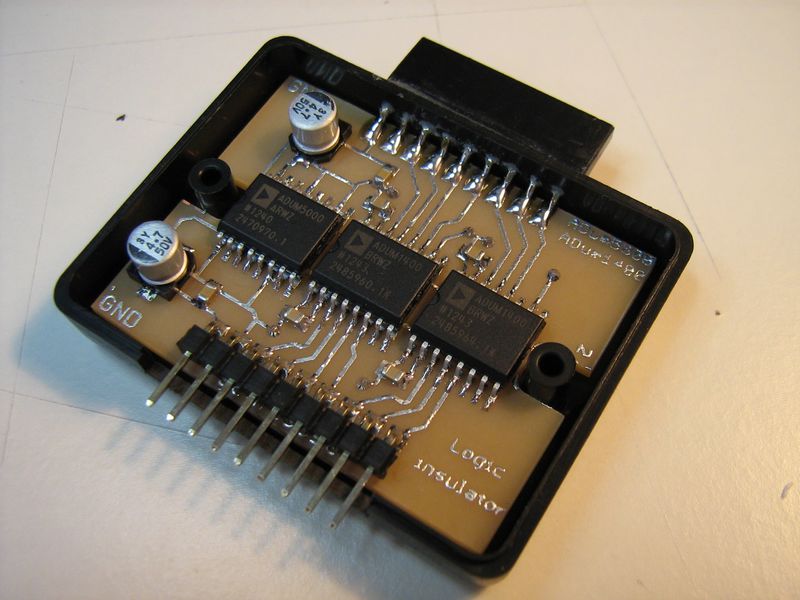 The ADuM1400 gives bit rates of up to 90Mbps which is more than enough.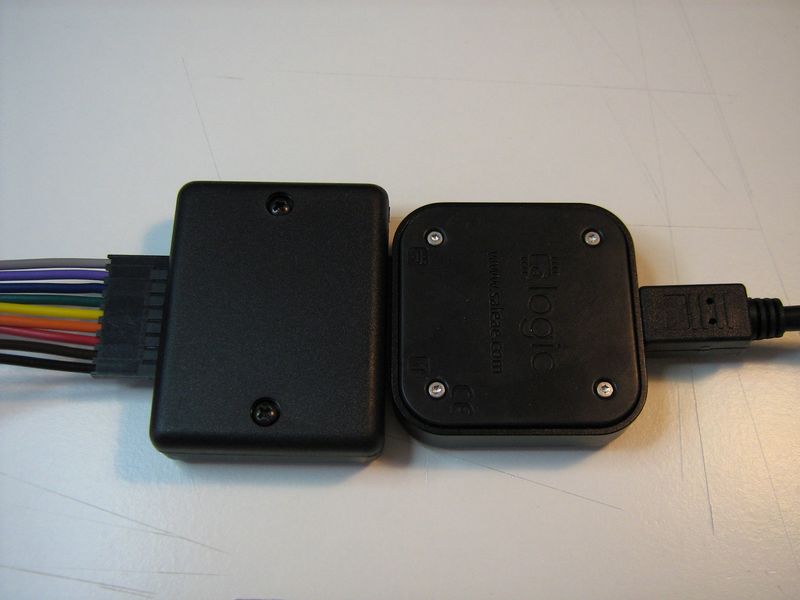 Here is a diagram that shows the latency. It was taken at a frequency of 2MHz. The green line is obviously the input and the red one the output. The latency time here is about 40nS.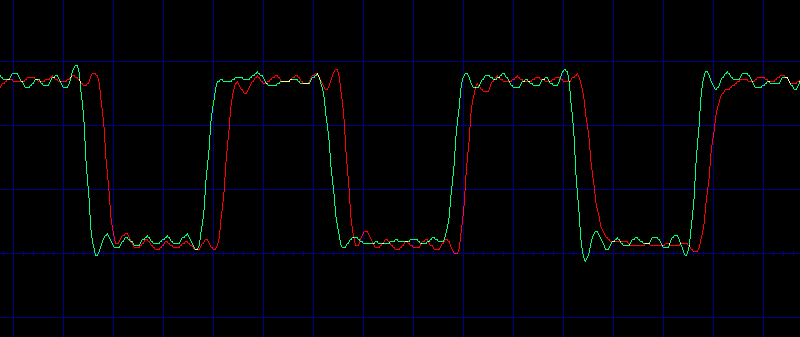 The schematic.