This is a very early project. It is a 24 hour clock that was built up using only standard CMOS IC's and no µC. The leading zero is surpressed. It has three buttons to set the time and a circular running light.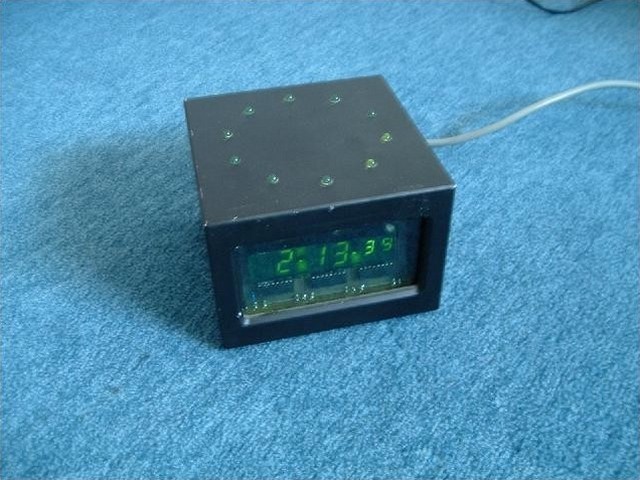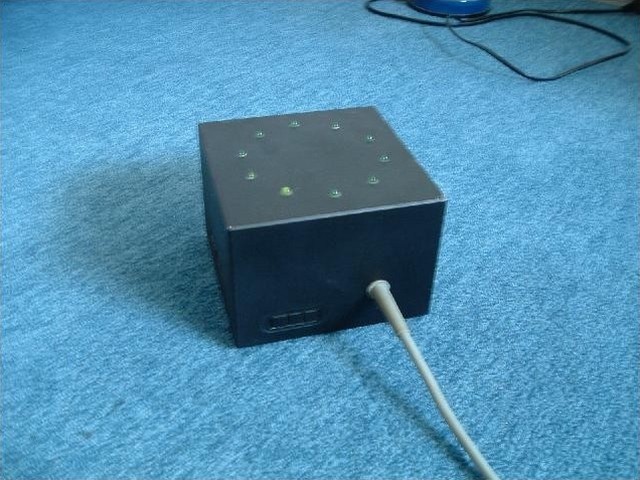 Here is a simple scematic of how a 24 hour clock can be built with standard logic IC's.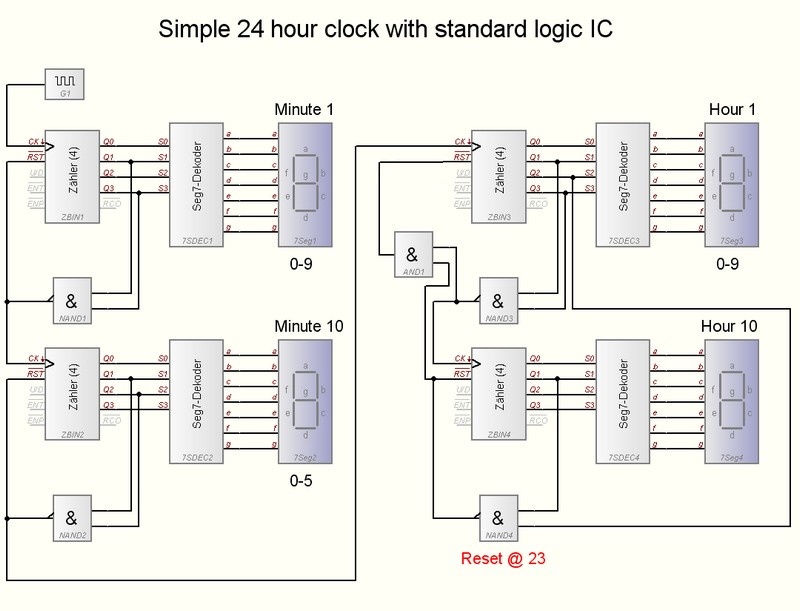 For a 12 hour clock the inputs of Nand 4 need to be connected to Q2 of counter ZBIN 3 and Q1 of counter ZBIN 4.